Vitoria Airport Overview
Vitoria Gasteiz is a provincial airport which handles domestic flights from Barcelona via the airlines Iberia and Helitt. Vitoria does not have a large passenger volume but it does handle a high number of cargo flights, with only Barcelona and Madrid Airports doing more. In 2015 11.182 passengers used Vitoria Airport with 6.840 flight operations.
Vitoria Airport is in the Basque Region of Spain with the City of Vitoria about 8km away and the airport is just 64 kms south of Bilbao. Vitoria has good motorway communications with the rest of the Basque capital and Madrid: the NI Madrid-Irun: the A620 Vitoria-Altube with its connection with the A68 Logroño-Bilbao and new AP1 between Vitoria and Eibar.
If you are planning on hiring a car then access is via the N624 road, which runs from the N622 (Vitoria-Bilbao) via a connection with the AP68. You can also access the N624 via the Vitoria-Norte branch of the NI road.
When you depart from the airport go to one of the seven check-in desks and then wait in the main departures lounge until told to go to the three pre-boarding rooms through security.
If you are flying into Vitoria, after you have claimed your luggage go through to the main hall where you will find the car hire offices, tour operators, banking services and airline information desks.
There is no train or bus line at the airport, but taxis are available outside the arrivals hall when flights arrive. A taxi into Vitoria will cost around €20,00.
By Linda Craik Google+
Airport Information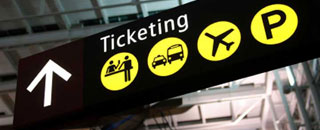 Vitoria Airport
An overview of all the facilities including buses, shops, etc.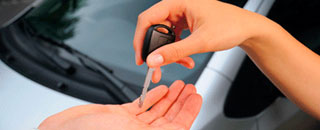 Airport Carhire
Find out which car hire companies at based in and around the airport.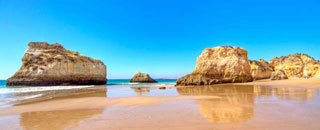 Vitoria Weather
What is the weather like in
Vitoria?
---
Nearest Airports