Airports in Spain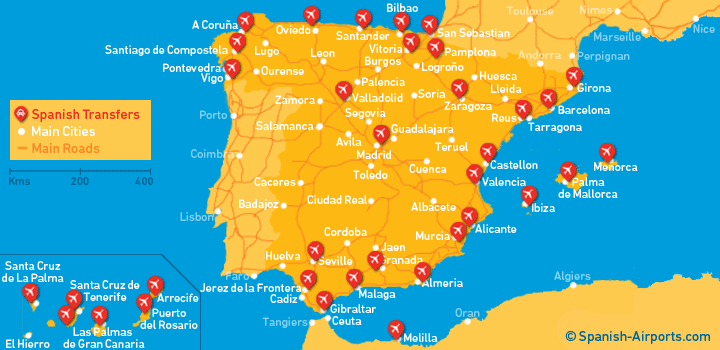 Below is a directory of all 41 Spanish Airports, most of them link through to much greater information.
The details include the address, telephone number and Airport code for each and every airport in Spain.
A few of the Airports are only training airports, private airports or flight schools and although it is not fully functioning yet we have written a page about Corvera Airport.
The website of the Spanish Airport Authority is www.aena.es.
A-Z of Spanish Airports
---
---
---
---
---
---
---
---
---
---
---
---
---
---
---
---
---
---
---
---
---
---
---
---
---
---
---
---
---
---
---
---
---
---
---
---
---
---
---
---
---
---