Valladolid Airport Overview
Valladolid is the capital of the Castilla y Leon historical Region of Spain. It is located in the centre of Spain 200km to the north west of Madrid. It is a small airport handling 218.293 passengers with 4.650 flight operations in 2015.
You can catch flights to Barcelona and Tenerife South Airports in Spain from here and to Brussels and London Stansted (via Ryanair). Passenger amenities are limited with just one cafe/restaurant, two cash machines and WiFi Internet access.
You can find Valladolid Airport around 10km northwest from the city centre. Various bus routes outside arrivals connect the airport with the city centre bus station which links to Madrid, Salamanca and Leon. The bus into Valladolid has a journey time of around 20 minutes costs €3.00 single and €5.00 return. Taxis from the rank cost about €20.00.
There is no train at the airport but the Campo Grande railway station in the city centre offers connections via the AVE high speed train to Madrid and Segovia with future routes planned to Vitoria, Bilbao and San Sebastian
There is plenty to see in the old medieval town which is where Spanish Royals King Ferdinand and Queen Isabella got married in the fifteenth century and where Columbus died in 1506. Valladolid stands on the River Pisuerga with beautiful Renaissance houses, palaces, churches and symbolic cathedral in its old quarter. It is also surrounded by three wine growing areas offering plenty of opportunities to sample local grapes.
The weather here is colder and wetter than in the south of the country (which makes it much more tolerable during the hot months of July and August). If you are in the area over Easter (Santa Semana) there is a big festival here with processions of works of art .
By Linda Craik Google+
Airport Information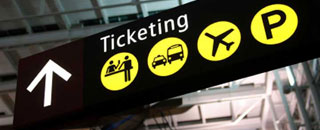 Valladolid Airport
An overview of all the facilities including buses, shops, etc.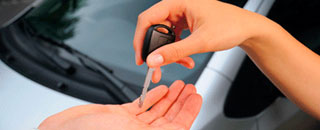 Airport Carhire
Find out which car hire companies at based in and around the airport.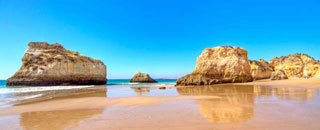 Valladolid Weather
What is the weather like in
Valladolid?
---
Nearest Airports
---