La Coruna Airport Guide
Places you to can get to and from A Coruna Airport include Barcelona (Vueling Airlines): Lisbon (TAP Portugal): London Heathrow (Vueling): Madrid (Iberia) and Seville (Vueling).
When you disembark from the plane you will enter the terminal via an airbridge. It is a small airport which is quick to get around with just six gates and two immigration posts. You arrive on the first floor so head down the stairs after security or use the lift to your left to get to the ground floor where the two baggage belts can be found. You will see toilets on your left with the arrivals exit straight ahead.
If you are hiring a car then the desks are all against the wall near the exit doors.
If you need some cash then you will see two ATMs on the right side next to the entrance to the Medas Café.
The only bus service from the airport is the 443 to Puerta Real. The main bus station is in the city centre offering extensive Alsa and local services.
If you prefer to get a taxi then there are always some available at the rank outside arrivals at a cost of between €15-20 during the working day into the city centre or approximately €60 to Ferrol. The local taxis are white with a green light on top which when lit indicates they are for hire. They are metered and airport journeys (to or from) will have a surcharge of about €3.
There is not a railway at the airport but the San Cristobal train station is about a ten minute walk from the bus station in the city centre. The RENFE train service there operates long distance and high speed services to Madrid, Barcelona and the French border. There are also local services connecting other Galician cities.
One way of getting around in A Coruna is to catch the tram along the esplanada which runs from the Castle to the soccer/football stadium Estadio Razor via the Hercules lighthouse.
In 2015 the airport recorded 1.025.688 passengers with 14.682 flight operations.
By Linda Craik Google+
Airport Information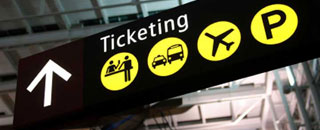 Coruna Airport
An overview of all the facilities including buses, shops, etc.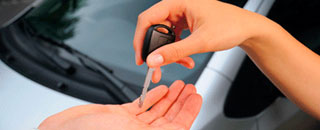 Airport Carhire
Find out which car hire companies at based in and around the airport.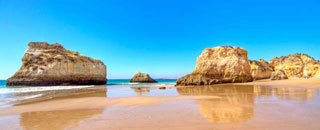 Coruna Weather
What is the weather like in
A Coruña?
---
Nearest Airports
---