Car Hire at Santander Airport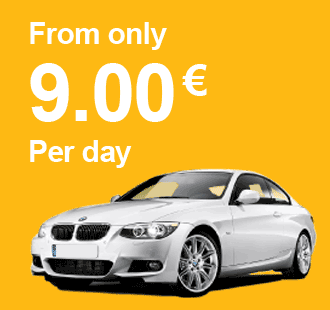 Car Hire
There are four car rental companies with offices in the arrivals hall in the main terminal building:
---
---
---
---
Car Hire
Some of the car models in Spain differ from those in Northern Europe and the boot can be far smaller than the same car in England. Think about the amount of luggage you have and maybe treat yourself to the next size up rather than travelling around packed in like sardines. The price difference is usually minimal.
Remember that diesel cars are cheaper to run because petrol prices in Spain are much higher than they were years ago. When you are at the pick-up point check that everything matches your voucher as when you made the booking. You may have requested something like an extra driver or child seat and maybe they have not been picked up.
Also make sure you check it for any damage, and that the hire company acknowledges any bumps or scrapes. Otherwise you may well be charged for someone else's carelessness when you come to return it. Do all of this before you sign all the paperwork and take any confirmation documents you have so if there are any problems you have it all in writing.
By Linda Craik Google+